Mina here and boy do I have some Serious News to report. Just last week, evidence emerged that my little not sister is in fact evil. This came in the form of a blatant attack on my doghood over a toy that was originally mine to begin with. Celeste claims possession is 10/10ths of the law but since she also claims Goose Poop is a vegetable, I have little faith in her ability at logic. In any event, Celeste has a history of improper use of teeth. Please see below.
Article 1: Improper Mouth: Tennis Ball Size Ratio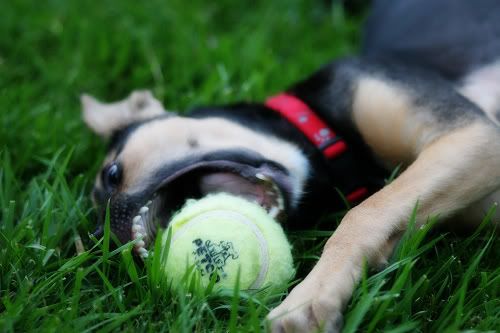 Article II: Holding onto a rope toy longer than permitted by Mina Code of Conduct; Article 5; Section IV, the Paramount Tuggy Terms of Dangling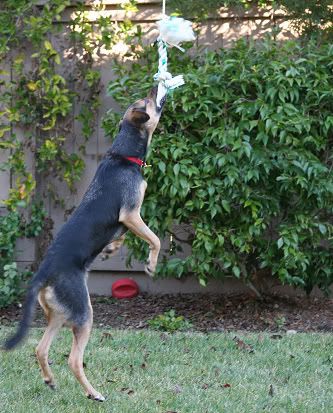 Article III: Inability to distinguish teddy bear from my foot.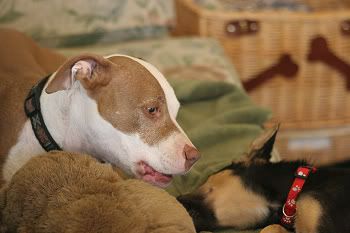 Article IV: Very first attempt at eating my PNOD.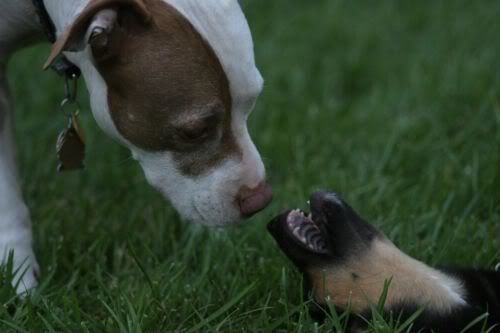 Article V: The most damning evidence of all, an attempt at Killing Me that she failed due to my most awesome of skills called Dodge to Left Immediately Before Large Fence. Works every time, by the way.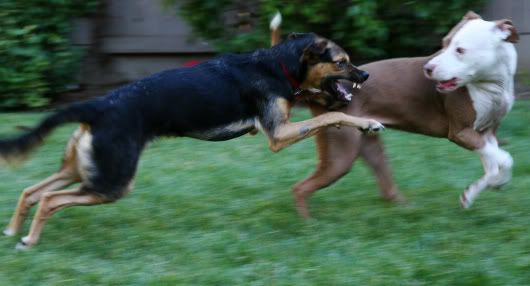 I am okay, because I am an Awesome Dog full of Magical Canine Properties that deter attacks from little not sisters who seem to think MY toys are HER toys. And while she did in fact gain possession of that Ghost in a Pumpkin stuffy, I retained ownership of the minion's undying devotion which usually involves cookies. I feel this is a sufficient reward to the little not sisters unruly (and might I add, dangerous to my PNOD!) behavior.