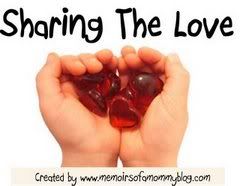 It's me, Mina. I got this award from
Daisy, the dog
who also erroneously gave it to Celeste, my little not-sister (who today stepped on my toes ten times!) I'm sure she meant it just for me, though, because I'm so awesome.
Anyway, I also got tagged to do the eight by eight thing which I thought meant eating a piece of bread 8' x8' but actually means answering questions. I had my minion do it.
My 8 favorite foods:
Peanut butter

Chicken drumsticks

Tofu, fried with a little cayenne

Carrots, steamed with brown sugar

Jerky of any kind (except people)

Bread with butter

Mashed potatoes

Unmashed potatoes
8 Things I did today:
Slept in and ignored my minion's demands to get up and go potty outside

Slept

Snored

Glared at Celeste

Played with Celeste

Showed my minion how cool I am by toting around a giant teddy bear

Slept

Yelled at the evil dogs next door
8 Favorite Stores:
PetEdge

The store with all the food

The place with all the toys
8 Restaurants:
Restaurants do not feed me, they feed my minion. Ergo, I do not have favorite restaurants until I find one that lets me eat at the table with the minion.
8 Things I look Forward To:
Sleeping

Taking my minion on a walk

Chasing Celeste

Causing Celeste to trip over herself on our walk

Sleeping

Playing with my giant teddy bear and showing it who is boss

Getting ear skritches and back massages

Sleeping
8 Things I Like To Do With Family:
Sleep

Eat food

Run toward the ocean and yell at it

Run away from the ocean as it yells back

Hike in the woods

Try to crawl into the fireplace without getting burned by the fire

Sleep

Eat more food
8 Things on My Wish List:
Fifty nylabones

Twenty-five kongs

Eighteen teddy bears

Ten tug toys all for me

My little not sister to stop eating my perfect ears

My minion to spend more time with me

Visit my human grandparents all the time

Two pillows
8 Buddies I'm Tagging with both the meme and the AWARD!!!!

Okay, that's only four so I hope those I tagged will pick up my slack. *nods*
-Miss Mina